Deepwater Riser
TCP is highly competitive in the deepwater riser market compared to Flexible Pipe and Rigid Steel.
Solution characteristics
TCP Riser enables free hanging catenary solution as preferred by Petrobras. Other configurations such as steep wave or riser towers are possible as well
50% top tension reduction results in FPSO benefits such as simpler riser pull in, riser balcony, mooring system and increased gas handling capacity

Flowline
TCP is cost-effective in lengths up to 20 km when compared to carbon steel.
Solution characteristics
Highly competitive compared to carbon steel up to 20 km, longer compared to CRA steel
Less seabed preparation required
Comparison favorable against Zaplock, flexible pipe and welded carbon steel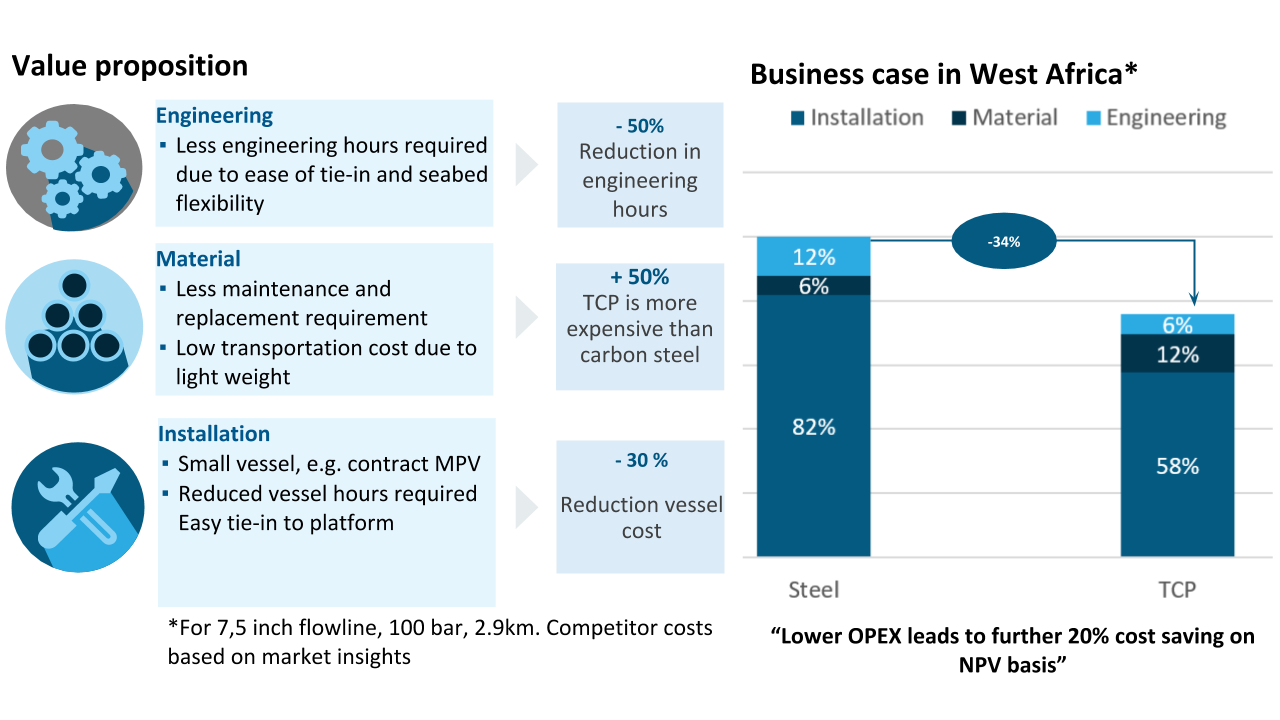 Jumper
TCP has a strong competitive advantage in jumper spools.
Solution characteristics
Flexible and fast, leading to shorter time to first oil
Jumper on Demand provide unique, fast track opportunities